Now that your holding is listed it's time to tell some people. You tell some people and we will tell some people and we can both ask them to share it with their friends also.
1 Send an email to all of our friends through email. On your new listing there is a little button at the bottom of the page where you can click and share through email, a little form will pop-up and all you will need to do is enter the email addresses of the people that you want to receive the email.
2 At the bottom of your listing is a button that allows you to share your listing via Facebook, Click that button and share away.
3 Tell your friends about your listing.
4 Search for places online that you can also share your listing for the more you share your listing the more likely it is to get to page one on a google search.
5 Get some signage made up to place around your holding or in a window. check out or signage page for "Professionally Designed signs" for use as street signage.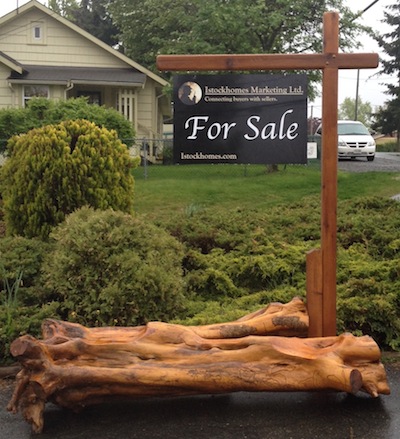 We also have some signage that you can print up using a standard printer. choose to use either a standard printer or larger format printer.
6 Good Luck in finding a buyer!
7 I need a buyer quickly. Well the best way to get a buyer is not to just drop your price. Why not try some other stuff first. One thing you could do is offer a "reward" for finding you a buyer. All you need to do is put it in the description section of your listing and tell your friends that you are looking for a buyer and offering a reward! Money talks.
8 At the bottom of your listing is a counter it says "___ reads" this is a page counter that shows you how many people have seen your listing. The more people you can get to view your listing the better your chance will be of selling your holding.
Feel free to update your listing as much as you like, share it, advertise it, tell people about it, ask them to help you share it. Also use as many means as possable to get the word out.
Lastly Print up your listing.. Yes, The listing is designed so that it can be printed. Print it up and place it on bulletin boards around town, or where ever you see fit.