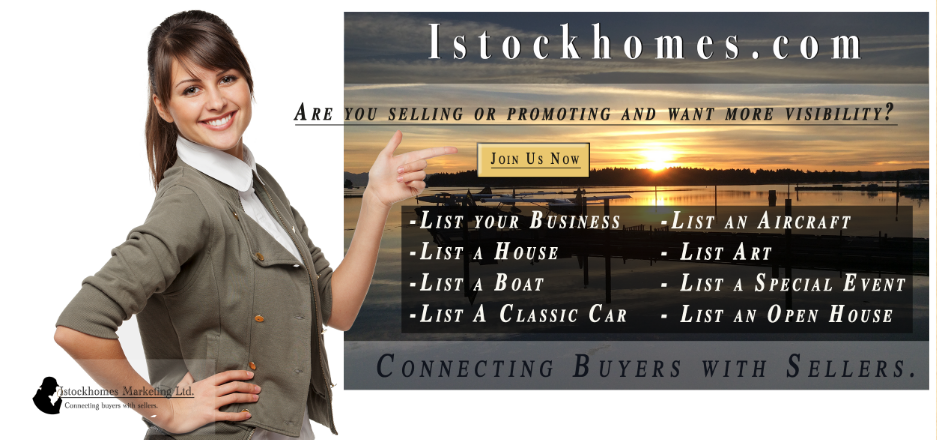 Are you selling or promoting and want more visibility?
Showcase you or your business, sell your holdings, or promote an event,
and get your listings found easier online, with Istockhomes.
Just sign up, and fill in the blanks. We do the rest to get you found in the search engines.
And, it's FREE!
Give it a shot. Register today, then click on a balloon above the map at the bottom of this page and fill out a listing, and bring on the traffic!
If you fill out the forms correctly with as much detail as you can, you could end up on page 1 of Google, That because we have taken care of all the search engine optimization for you.
Want more info, contact us for details.
Connecting Buyers with Sellers, locally, and globally.